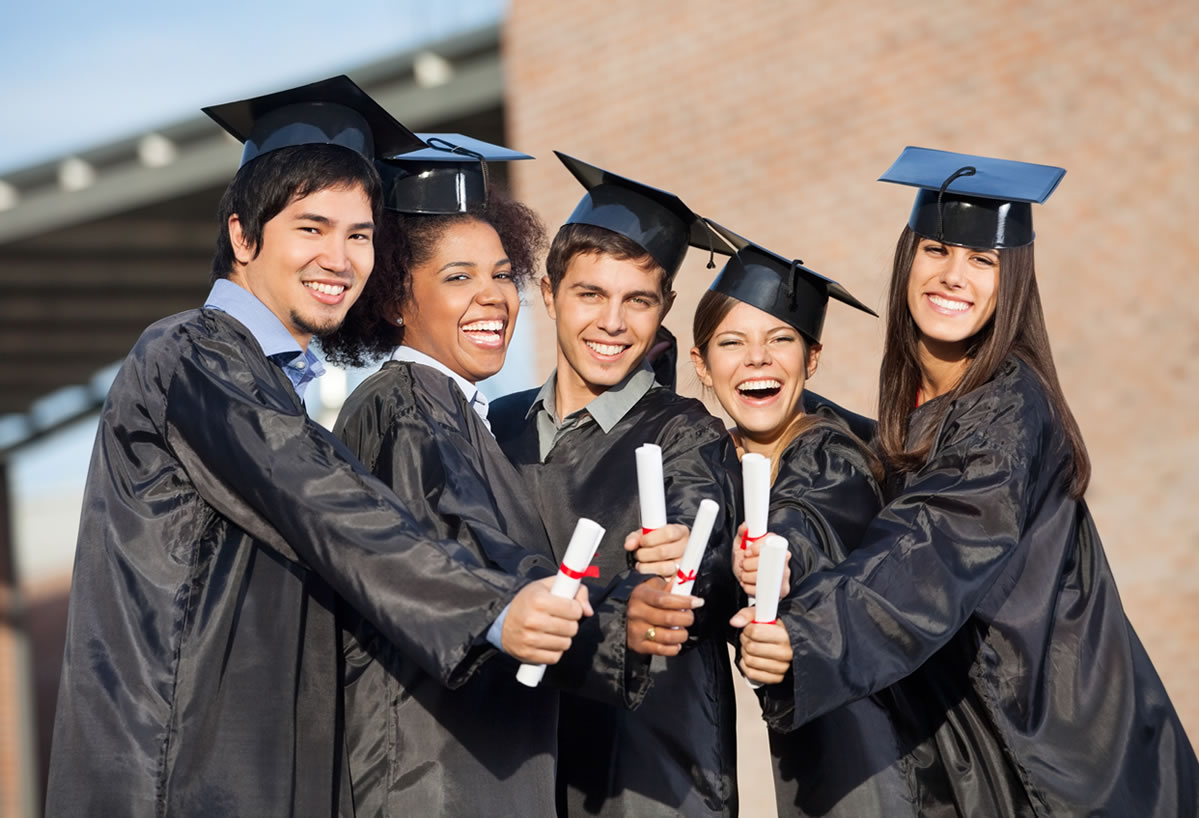 5 secrets for recruiting sales talent right out of college
As Featured in ERE Daily
Why hire sales reps fresh out of college?  They're eager, they're malleable, they're affordable, and they have reasonable expectations. Plus, they haven't developed bad habits working someplace else!
But let's face it. Academic achievement is no guarantee of sales talent. And in recruiting on campus you won't have the benefit of any bag-carrying, quota-achieving career history to help you come to a hiring decision.
Want to take the risk out?  Consider the following:
1. Understand the requirements of your sales job.
Greenhorns may be more malleable than old timers. But don't think you can train or coach a young talent to succeed at a sales job they aren't suited for.
Will you be asking your recruits to prospect for new customers?  Will they be helping major accounts feel loved in between infrequent visits by big shot sales VPs?  Will they be supporting your resellers?
Truth is there's no such thing as a universal "sales personality." Different sales jobs require very different skill sets. And attributes that may lead to success in one sales job may cause a candidate to bomb out in another. Complicating matters, there may be a dozen or more distinct sales roles.
But how can you possibly get an idea whether a college-confined candidate possesses the unique talent set to succeed at your particular demanding sales job?
2. Assess first, interview later.
Because most college grads have next to no sales experience, you'll want to put a premium on the next best thing – a rigorous sales talent assessment.
What's more, you'll want to introduce the assessment up front in the selection process, before reviewing resumes and, for sure, before exploratory interviews.
Why?
Because a superior assessment test offers you a 70% - 80% likelihood that a candidate will succeed in your sales role. So you won't be wasting precious recruiting time slogging through the tissue-thin resumes of applicants you'll ultimately choose not to hire. And remember, posting an entry level job with minimal experience requirements can attract a boatload of applications.
Another reason not to check resumes or conduct exploratory interviews first: you run the risk of falling in love with a candidate that a talent assessment later reveals is not a good fit for you or, worse yet, following your emotions to slot a nice young person into a work situation that's destined to end badly.
Which assessment should you choose?
Look for a test that has a broad following among quality sales organizations and is endorsed by independent thought leaders. You'll also want to ensure that the instrument is EEO-compliant, applies across a range of industries and reveals the potential for a candidate to succeed in a dozen or so discrete sales roles.
The latter is vital for succession planning and promotion purposes – for instance if you recruit new grads into an entry level sales role (say, inside sales) with the idea of grooming them for account management.  Here your priority should be ensuring the candidate has the DNA to excel at the senior role. However you'll also want to be certain the candidate is enough of a fit for the entry level role so they don't wash out in the training process.
Speaking of training, in addition to hire/don't hire recommendations, many sales assessment tests will also provide insights on a candidate's strengths and weaknesses. This can prove invaluable in accelerating the onboarding process.
A word to the wise. Some assessment tests are really personality tests in disguise. Personality tests are typically based on a school of personality theory (Jung, Keirsey, Eysenck, etc.) and may measure between 15-30 personality traits. They provide a useful shorthand for describing what people are about as well as insights that can help individuals with different styles team better together. However there is little evidence that they can predict whether a sales candidate will be successful on the job. So they are of limited value in making selection decisions.
In summary, begin your candidate evaluation process with a quality sales talent assessment and check the DNA before the resume. However, that doesn't mean you should totally neglect a greenhorn sales applicant's brief biography.
3. Consider (but don't overrate) academics and extracurriculars.
Do A-students make good sales reps? Truth-be-told, probably not any better than C-students. Especially in a day where grade inflation has promoted even goof-offs to Dean's List.  But that doesn't mean you should totally dismiss a candidate's academic record.
Will your sales job require reps to draft compelling proposals and PowerPoint presentations? Then look for evidence that a student candidate is able to write. Is their resume well written? Were they a reporter for their college newspaper (ask to see a bylined article)? Even a senior thesis can provide evidence that a candidate is able to make a compelling and grammatically sound case in writing. (Need more evidence? You can always give finalists a practical writing assignment.)
Will your neophyte sales hires be selling computer science or biochemistry or some other highly technical offering? Will they be calling on systems engineers or laboratory scientists? Then it might be a good idea if they have taken courses or even majored in chemistry or computer science. If you're in a highly technical field, engineering grads can make great salespeople providing a talent assessment demonstrates that they have sales genes.
Did a candidate overcome adversity?  Did they come from an underprivileged upbringing and hold down two jobs to cover tuition while still excelling in the classroom?  Sales is an occupation where grittiness and perseverance are rewarded.
And how about extracurriculars?
Some sales employers have reported excellent success recruiting cheer team members. But "spunkiness" may not be all that relevant in succeeding at your sales job. And while Jill or James may have model-quality good looks, it won't count for much if they're behind the scenes in an inside sales position.
Other employers have done well pursuing fraternity and class officers. But bonhomie and coolness – or even genuine leadership ability may not apply in overcoming sales resistance and making quota in your sales world.
If you've hired 50 sales trainees off of college campuses over the past five years and determined that marching band members, soccer forwards, news reporters, fraternity/sorority rush chairs, or outdoors club members make the best salespeople, more power to you.  But if you only hire one or two neophytes per year, it's better not to overgeneralize.
Let's take this occasion to discuss part time or summer break jobs.
Any kind of customer-facing experience can give you a good idea if a candidate has sales "bones."  I have had good luck hiring candidates who have spent their summers selling everything from Jacuzzis to home security systems, kitchen cutlery, and Sierra Club memberships – or serving as wait-staff or counter clerks.
I always ask young people to speak to the most difficult interpersonal experience they encountered on the job and how they handled it.  One fast food counter clerk triumphantly told me she punished abrasive customers by spitting in their soft-serve!
Finally, don't arbitrarily write off candidates who have spent their summers or breaks traveling, pursuing extreme sports or demonstrating.  You're only young once. And always remember: nerds and college drop-outs can make great salespeople (as well as famous CEO's) too.
4. Overcome sales career aversion.
Studies show that within two years of receiving their degree, 50% of all college graduates wind up in customer-facing jobs.  But that doesn't mean that college students aspire to a sales career.
Quite the contrary, many college students wouldn't be caught dead carrying a bag (or an iPad or a Digital Assistant or whatever else your salespeople are packing these days). God help they would have to sell selling anything to anybody!
When I contacted the career placement director at a prestigious Ivy League university, offering to provide a free sales career assessment to graduating seniors, she scoffed "last time we surveyed the career interests of our student body they expressed next to no interest in a sales career."
And what were the students interested in?  "This Saturday's career fair on social justice is way over-subscribed."
What to do? When recruiting on campus don't fight them, join them. Play up the redeeming benefits to society of your sales job.  This shouldn't be difficult. After all, most advances in civilization would never have gotten off the ground without someone selling them.
Begin with the job title.
Do you manufacture steel pipe used in sewage treatment plants? Then you're seeking a "Wastewater Treatment Consultant." Are you in the travel tour business? Then you may be looking for a "Cultural Exchange Coordinator."
You'll also want to speak to the societal contribution of your sales job in your job description and on your website career page.
Who knows? You may even begin to feel prouder about the work you do yourself!
Now let's address an unspoken reason graduating seniors may not line up to compete for your sales opportunity. Fear.
"I could never do that." "I don't want to have my efforts constantly measured." "I'm certain I'll fail."
You need a believable "don't worry" message that communicates how you have as much skin in the game as they do. How you won't hire them in a sales role if they haven't passed a sales talent assessment. How you'll onboard them with TLC and train them so success comes naturally. How they'll love selling and the rewards it can bring.
But you shouldn't be the bearer of this message – particularly if you're a grizzled sales dog with 20 years in the sales front lines.
Let the young people you hired in the past year or so go to bat for you.
Send them to college campuses. Populate your website career page with their fresh young faces. Let them attest to how welcome your firm is to recent grads and, in spite of initial misgivings, how fulfilling they've found the profession of selling.
Another way to build good will with graduating seniors is to establish a recruiting relationship with a single college career center or perhaps a specific fraternity or sorority or two. By concentrating your efforts you'll be better able to nurture your reputation as an attractive employer.
Maddened at the thought of jumping through hoops to attract young people to a field they ought to be clamoring to join?  Believe it or not, there are great schools out there where students actually study the science of selling and eagerly seek professional sales career opportunities.
Simply check out the Sales Education Foundation, an organization solely committed to "elevating the sales profession through university education."
There you'll find nearly 100 colleges and universities that offer sales-specific courses, some at a graduate level, including mainstays like Purdue, Georgia State, Michigan State, DePaul, Florida State, Cal State, Nebraska, Indiana, etc., etc.
Lest you be of a mind "you can't study how to sell in a classroom" many of these career-minded students are expected to participate in corporate sales internships and have been behaviorally assessed to determine that they have the necessary DNA to succeed in a sales career.
As proof of the pudding, research by the SEF has determined that SEF grads are 50% quicker in ramping up on the job and 40% less likely to turn over than sales recruits who haven't benefited from a sales education.
Want the pick of the litter? Consider becoming an SEF corporate sponsor.
5. Build a reputation as an employer new grads want to work for.
The best way to get young people to flock to your sales job postings is to be known as a great first sales job employer.  And you don't have to hire a high-priced public relations firm to get the word out.
Like it or not, your employees will be only too willing to share their work experience on Facebook and other social media sites as well as employment sites like Glassdoor and Indeed.
Glassdoor offers 3,000,000 company reviews and claims 79% of all job seekers are likely to use social media in their job search.  Indeed welcomes 100 million unique visitors every month and maintains an average of 20 reviews on every employer.
That's the good news.
The bad news is that according to Glassdoor, 69% of job seekers would not accept an offer from a company that has a bad reputation even if they were unemployed. Worse yet, only 49% of all employees would recommend their company to a friend.
Begin your reputation building efforts with the applicants you don't hire. Be sure to send them a courteous write-off communication and reference that you are keeping their credentials on file should a future opportunity arise. (Who knows, they may wind up working for your best customer).
Don't hire anyone you are not 90% certain will be successful.  Over-hiring sales wannabes on 100% commission and counting on natural selection to thin the herd is a non-starter in a day where every terminated employee is a bad will ambassador. Plus you now have the tools to avoid this.
Structure your onboarding process so new hires have meaningful responsibilities and an opportunity to contribute – even if only in a small way – from Day One.  Nobody wants to be a "salesperson-in-waiting." And consider apprenticing them to a senior, top performing, role model.
* * * * * * * * * * * * * * *
Let's wrap things up. Properly selected and on-boarded, new college grads have the potential to contribute to your sales organization right out of the gate.  But that's just for starters.
The real payoff comes a few years later when the senior account manager responsible for your largest, most profitable account unexpectedly turns over.
Instead of having to take a flyer on another firm's cast-offs, you'll have a tried and true source of talent waiting in the wings.

Co-founder and CMO
at
SalesGenomix
Ed Shineman is a lifelong sales and marketing executive with experience in both headquarters and field leadership assignments. Contact Ed at 
eshineman@SalesGenomix.com
.

Latest posts by Ed Shineman (see all)