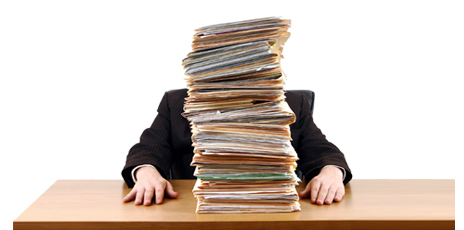 10 reasons you can't trust many sales resumes
Is your candidate a sales prodigy or a paper tiger?
More people than ever are looking for sales jobs. And new social media "one-click" submit features are making it easier than ever to apply. As a result, you're inundated with responses to your job postings – even though the pool of bona fide sales talent hasn't grown much at all
Adding to the challenge, applicants have learned to salt their resumes with the same keywords found in your job description. So you can't trust the semantic search capabilities found in many applicant tracking systems to reliably thin the herd.
Here are 10 reasons to look beyond the resume:
Fortune 500 experience. But can he succeed without the blue chip reputation and resources behind him?
Landed a $20 million sale. Was she truly responsible? or was she at the right place at the right time?
Outstanding references. Could be a case of "I'll recommend you if you recommend me."
Cum-laude Ivy League graduate. Impressive, but any correlation with your current top producers?
Achieved Quota Club 3 years in a row. Maybe she was in a can't-miss territory – or almost everybody made the club.
Includes all the right keywords. A writing service likely salted his resume with the lingo found in your job posting.
Expert in our products and customer applications. Too bad sales talent usually trumps product/market knowledge.
Top performer for our No. 1 competitor. And why might your top competitor let him go?
Great career history with no employment gaps. Job titles and employment dates are among the top 3 falsified resume statistics.
Brings a great book of business. Today's customers are unlikely to jump ship based on personal loyalties alone.
A suggestion: Never make an important sales hiring decision based upon a resume review, interview, and reference checks alone. Consider screening promising candidates with the SalesGenomix sales assessment. Proven 80% accurate in predicting sales candidate success, it's one sales selection measure that can't be fudged. Take advantage of our free test drive and see for yourself.

Co-founder and CMO
at
SalesGenomix
Ed Shineman is a lifelong sales and marketing executive with experience in both headquarters and field leadership assignments. Contact Ed at 
eshineman@SalesGenomix.com
.

Latest posts by Ed Shineman (see all)