Introducing a pre-employment sales assessment with a succession planning surprise.
"Will the territory rep I hire today grow into the strategic account manager I may need tomorrow?"
"Can I confidently pencil in that promising new hire for a future sales leadership role?"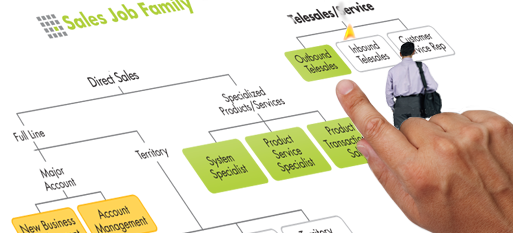 Assess your sales candidates with SalesGenomix and we'll present you with talent primed to succeed from Day One.
But that's only the beginning. Each SalesGenomix Success Profile also illustrates how well candidates recommended for your immediate needs match up with other sales roles. This helps you:
Avoid wasting scarce hiring opportunities on candidates that don't' have the potential to grow along with your organization.
Build bench strength and succession planning so you can fill key sales leadership roles from within rather than have to take a flyer on recruiting unknowns.
Be better prepared should market disruptions require you to ask your salespeople to undertake unforeseen new roles.
Choose SalesGenomix, and you engage a sales talent management resource that can help you prepare your sales force for whatever the future may bring.